Insurance specialists by your side
With over 40 years' experience we've refined our techniques and processes to meet the expectations of the modern digital consumer.
Our hands on approach to business support
We provide support at every stage of your insurance journey whilst ensuring that you and your customers have a positive experience throughout.
Insurance Solutions
Whatever the size of your company and your sector, we work with you to integrate insurance sales into your ecosystem and offer your customers peace of mind at the point of purchase and beyond.
Find out more >>>
White Label Solutions
Through years of experience SPB UK & Ireland provides a uniquely tailored approach to offering insurance or claims services, in your own branded service, to help grow your business.
Find out more >>>
Policy & Claims Admin
We excel in the use of best practise systems and processes, ensuring we meet the needs and expectations of consumers and businesses. Each part of our customer lifecycle optimises customer experience.
Find out more >>>
Repairs & Replacements
Our repair centres ensure every process in the claims journey is completed to the highest standards. This includes all aspects surrounding the repair, replacement and disposal of electrical equipment.
Find out more >>>

Solutions tailored to your business
We work with you to develop your own unique proposition suited to both yours and your customers needs.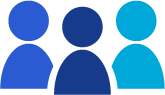 Over 40 years of experience
We've been working in the UK insurance sector since 1980, bringing a wealth of expertise and know how to your business.

In House UK
Based Team
From policy management and claims teams, through to your dedicated account manager and our expert repair technicians - we're all based in the UK.

Full Regulatory Compliance
Have full confidence that our regulated entities are compliant with FCA rules and regulations to protect your business from risk.