Our services • repairs & replacement
From repairing a screen to organising replacements, we take care of the claim fulfilment journey from start to finish to ensure complete customer satisfaction.
Our repair centre ensures that every process in the claims journey is completed at the highest standards in all aspects surrounding the repair, replacement and disposal of electrical equipment.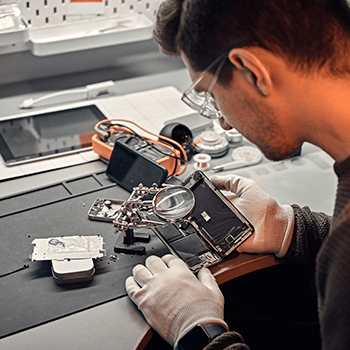 Bespoke repair centre
Our 850 ft2 ESD lab provides fulfilment and repair solutions for mobile phones, gadgets and consumer electronics.

Technical
expertise
Our in-house experienced technicians are on hand to support the repair of all market leading manufacturers.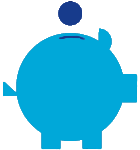 Specialist procurement
Our dedicated procurement team control all stock and purchasing activities for replacement handsets, spare parts and associated products.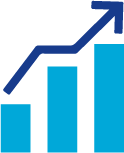 Market
Monitoring
We take close scrutiny of our supply chain to ensure any impact on fulfilling the needs of our our customers is minimised.
Fully transparent claims settlement process
Each individual item is tracked from the moment it is received for repair or replacement throughout its journey. 
For items which cannot be repaired, we ensure a full data deletion process is followed. Data wipe/destruction certificates are obtained in compliance with the GDPR rules and regulations for personal data protection.
We also ensure all regulations relating to the collection, processing, recycling and disposal of Waste Electrical and Electronic Equipment (WEEE) are adhered to.
The irresponsible disposal of hazardous technological components such as batteries, cables, LCD screens and more can worsen the impact on the environment.
As a business, we are devoted to reducing the damage by integrating more environmentally friendly procedures into our repair processes.
Our success so far has not only contributed positively to the environmental cause, but it has also helped us to develop more economical ways of doing business.
Putting circular economy at the heart of our processes

Honouring our CSR commitments through accreditation
As a result of our commitment to our environmental cause, we are proud to have gained our ISO 14001 certification. 
This has set the process for developing our own Environmental Management System (EMS) that is based on the rules and standards of the International Organisation of Standardisation.
We have significant purchase and supply capabilities, with access to excellent buying terms with major manufacturers and strategic partnerships. 
Efficient management across the supply chain is carefully measured and tracked, forming an integral part of our daily routine. 
Our continuous improvement helps streamline operations and our supply chain management. This  ensures the most efficient and cost-effective fulfilment method is selected.
Combining effective processes with digital transformation to improve service