Embedded lifestyle insurance solutions
We help you make insurance work through innovative implementation of our services to complement your core offering.
From mobile phones to gadgets and even specialist medical equipment, we have the tools to help you grow.
Insurance specialists by your side
SPB UK & Ireland is a leading affinity provider of packaged account products, stand alone insurance propositions and gadget retail insurance.
We operate the end to end services of your insurance product, providing a seamless add on to your day to day business, delivering an exceptional  service to your customers.
Your embedded insurance specialist
Throughout long standing relationships in the UK and across Europe we have delivered the most cutting edge customer centric propositions within the market.
We've been providing insurance solutions in the UK since 1980 and use this extensive industry experience to deliver our customer centric philosophy. In an industry which is renowned for being very black and white, we are proud to say that we have injected some colour into how we do things and can proudly deliver solutions which are built on more than just terms and conditions.
With our full turn key solutions, offering the flexibility to work with a panel of industry specific underwriters, allow you to provide the most cutting edge and competitive solution for your customers. By joining forces with SPB UK & Ireland, you can be assured of having a fully managed service, delivering the highest levels of customer satisfaction.

Solutions tailored to your business
We work with you to develop your own unique proposition suited to both yours and your customers needs.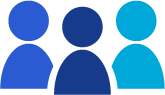 Over 55 years of experience
We've been working in the UK insurance sector since 1980, and internationally since 1965, bringing a wealth of specialist expertise to your business.

In-house UK
based team
From policy management and claims teams, through to your dedicated account manager and our expert repair technicians - we're all based in the UK.

Full regulatory compliance
Have full confidence that our regulated entities are compliant with FCA rules and regulations to protect your business from risk.
Insurance adapted to your business
Do you sell or manufacture a product or service? We can put an insurance proposition within your existing buying journey.
Some of our friends and partners