Our SECTORS • Financial Services
Create value with an Insurance add-on
Acquire, retain and grow your base through added value insurance propositions expressly suited to Financial Services businesses. 
We create, deploy and manage embedded insurance programs within the financial services sector.
SPB UK & Ireland, and our group companies, have been providing insurance solutions and managing the end-to-end process since 1965. Our tailor-made propositions make it possible to promote your own offer, build customer loyalty and generate strong customer relationships.

Many banks may offer additional benefits within their packaged bank accounts, here at SPB we can help support your insurance proposition, with our UK-based experts to provide support throughout.
We've been insuring mobile phones and gadgets in the UK for over 20 years, and across Europe since 1965.
Have reassurance our regulated entities are fully FCA compliant. Consumer duty and protection is our highest priority.
Dedicated Account Management
All clients receive full support for onboarding, ongoing reporting and end-to-end collaboration.
From product to claim, repair and replacement. A seamless integration all managed under one roof.
From call handling to server uptime, QA rates and NPS tracking. You get robust SLAs to ensure uptime.
We actively use data to help you grow and explore new opportunities.
Embedded Insurance within Packaged Bank Accounts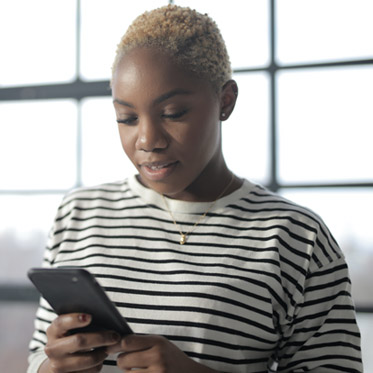 Challenger banks in the UK have turned retail banking on its head. The need to drive value and retain customers has become ever fiercer.
YouGov,* have estimated that one in five consumers own a packaged bank account. Mintel estimate there are more than 10 million packaged banks – that's one in five UK adults.
The most common feature of these bank accounts is Mobile Phone Insurance and the biggest names in retail banking all offer this value-added service.
Add Phone Insurance to your offering
With some of the biggest names, including Barclays, Nationwide, Monzo, NatWest, Halifax, offering phone insurance through packaged accounts, they are adding more benefits for their customers to encourage loyalty.
See how some of the current established financial institutions are monetising their databases by offering supplementary products as part of a  packaged accounts.
| Bank | Travel Insurance | Car Breakdown | Phone Insurance |
| --- | --- | --- | --- |
| The Co-operative Bank Everyday Extra | ✓ | ✓ | ✓ |
| Nationwide FlexPlus | ✓ | ✓ | ✓ |
| Barclays Bank Travel & Tech Pack w/ Blue Rewards | ✓ | ✓ | ✓ |
| Halifax Ultimate Reward | ✓ | ✓ | ✓ |
| Lloyds Bank Platinum | ✓ | ✓ | ✓ |
| Bank of Scotland Platinum | ✓ | ✓ | ✓ |
| Monzo Premium | ✓ | ✘ | ✓ |
| Revolut Metal | ✓ | ✘ | ✓ |